DO YOU WANT TO IMPROVE YOUR PERSONAL LIFE?
DO YOU FEEL THAT YOU ARE ACHIEVING YOUR GOALS?
Transform your emotions to achieve what you want!
Emotional Design is a new Coaching technique that enables you to achieve a personal, sentimental or professional goal in a solid and efficient way by training your emotions towards the change that you want to accomplish.
In a process of several individual sessions you will work on:
Personal situations, relationships;
Situations where you feel stuck, or where you feel you could be getting better results.
WHAT CAN I ACHIEVE WITH THIS TRAINING?
Increase your satisfaction and personal growth
Improve your relationships and increase your joy
Feel free from the past and live at peace in the present
Experience more love and happiness in your life
Focus on your goals and accelerate the results you expect to achieve
Create a present and future that satisfies your desires and inspirations
Expand your inspiration and contribution as a human being.
How is this training going to help you?
Our life is the result of what we think, of the thoughts and beliefs we have. According to our beliefs, we may tend to take one action or another. At the same time, depending on how these actions are, we will get different results.
These coaching sessions will help you discover ideas and beliefs that you may have unconsciously adopted along your life and that they may be stopping you from getting what you want. This awareness will allow you to create new possibilities in your life, change your beliefs and reach what you are seeking to achieve.
Vale De Luchi
Coach, Speaker and Writer
My challenging life experience is a testimony that we as human beings can change any reality and transform our life as we desire. My mission is to make use of my personal experience to help others walk that path of success and freedom that they long for.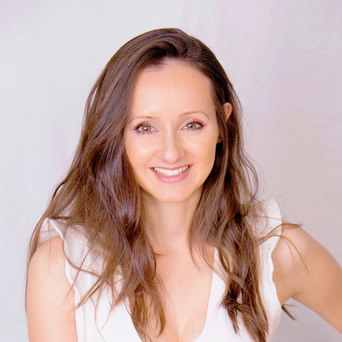 "I've never imagined that I could achieve the changes that I dreamed of. Taking sessions with Valeria were one of the best decisions that I made in my life." read more
Teacher and Community Organizer
"After several sessions with Valeria De Luchi, I felt better than I had felt in years. I highly recommend her services."

Entrepreneur/ Florencia Tomassoni Institute's Owner
"When I started the sessions I have been feeling sad for a long period of time and I haven't gotten any progress with my psychologist.
Today, after taking these sessions, I'm exactly where I want to be, with goals that little by little I'm reaching.
read more

First time meeting her, I was very sad, lost, living in a loop and needed help to get myself back on track in life. read more

When I started I was not 100% comfortable with myself. I was very insecure, not feeling confident about myself, always over thinking things and not having patience with people. read more
Are you ready to start the change you want?
Do you need a brief discovery session?